Who's Sorry Now? Is a collection of four crime and romance stories.
It's about love, betrayal and dreams.
Do we really know the people we love?
Can love be rekindled?
Do dreams come true?
The truth always comes out in the end.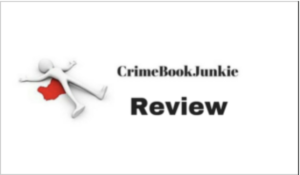 Huge thanks to Sarah Hardy from Book on the Bright Side Publicity and the author for an ARC.
I personally LOVE novella's and short story collections. When you want to read but are short of time, they really fit the bill. Who's Sorry Now was a perfect escape into crime and criminal behaviour. Set in various locations, the reader is met with the past, mistrust, relationships, closure, mental health issues, grief, loss, obsession, jealousy, fear, betrayal,  regret, hope and a search for answers as some of the themes within these stories.
Read the rest of this post HERE.