Check out the book, The Wild Ones, by Gladys Swedak, as featured in this post from the Monsters and Angels blog.
Monsters & Angels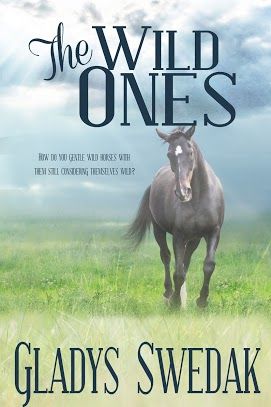 Date Published:
  December 19, 2018
Publisher: Books To Go Now Publication
The Wild Ones is about 7 young wild horses left on their own. How they survive and are eventually gentled by the men of the Circle bar X ranch. The horses talk amongst themselves but not to the humans in the story. It is told from one of the mare's point of view. This is her first novel written from a picture of two black/grey horses on a calendar and what her father taught her.
Excerpt
Chapter Two
Over the next year, Molly did a good job of caring for her six foster babies and her son. We formed a strong bond. The older colts helped her as much as we could to look after the younger ones.
Then one day, Molly told us, "I'm going off alone. I want time to myself. Do not…
View original post 483 more words