Check out what's new in indie publishing news from this post on my author site.
Author Don Massenzio
Trade Remained Publishing's Brightest Spot in 2017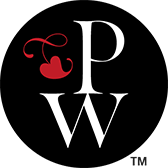 The release late last month by the Association of American Publishers of its final sales estimates for 2017 highlighted a number of trends. Although total sales were down only marginally in 2017 compared to 2016, industry sales have now fallen for three consecutive years, dropping roughly 6% between 2014 and 2017, when sales were estimated at $26.23 billion.
During the 2014–2017 period, of the four major categories tracked by AAP, only the trade segment recorded gains. Indeed, between 2014 and 2017, while overall industry sales fell 6%, trade sales managed to rise 3.4%. Between 2014 and 2017, the professional publishing segment had the steepest decline, with sales falling 24.2%. Sales in the higher education market dropped 18.0% and pre-K–12 segment sales were off 24.2%. All three segments are dealing with changing expectations from their customers. But in something of a bright spot, all…
View original post 565 more words